Ford Truck Accessories
For more than 100 years now, Ford Motor Company has been selling mass-produced automobiles in the United States and around the globe. Known as one of the Big Three American manufacturers, Ford has attracted millions of loyal customers with a wide range of dynamic and innovative products that offer considerable value for the money.
DECKED Truck Bed Organizers: Work Smarter, Play Harder
DECKED's slogan sounds good for every truck driver. 'Work smarter, Play harder'. And DECKED has a solution to turn these words into action.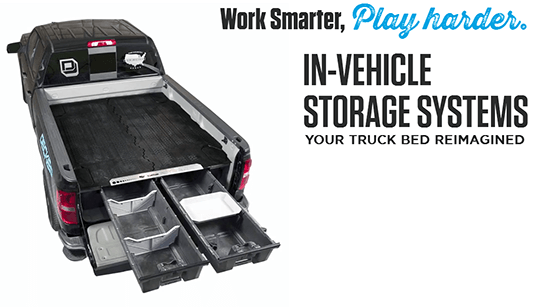 DECKED knows that the contents of truck's bed can tell a lot about its owner. Mechanic or builder will have their beds loaded with tools and materials, outdoors and sports enthusiast will want to haul their gear and equipment. The only problem about pickup trucks is that sometimes a cargo loaded into bed looks quite messy. That's why DECKED has created a unique truck bed storage system that is intended to bring a touch of order to your truck's bed.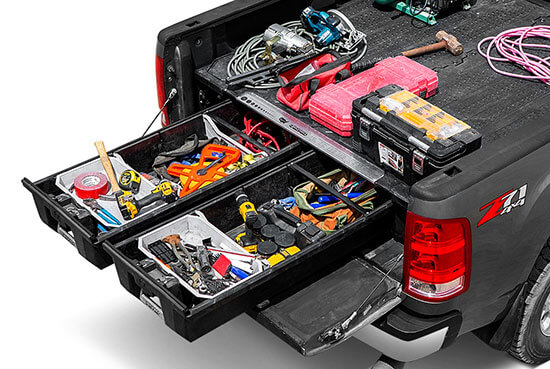 DECKED truck bed organizers are a result of more than 3 years of dedicated work and constant improvement. DECKED's team of engineers and designers creates their products with attention to detail. That's why all storage systems are designed to fit every specific truck model like a glove and is manufactured from innovative HDPE to exceed industry durability standards. Waterproof drawers will keep your cargo dry even under the pouring rain and secure locks will keep it safe.
DECKED truck bed organizers features
Made from HDPE using strong stainless steel hardware;
Waterproof drawers;
2,000 lb payload;
Sliding our drawers for easy access;
Secure locks;
Easy to install and remove;
Handy ruler and bottle opener on the deck;
Made in the U.S.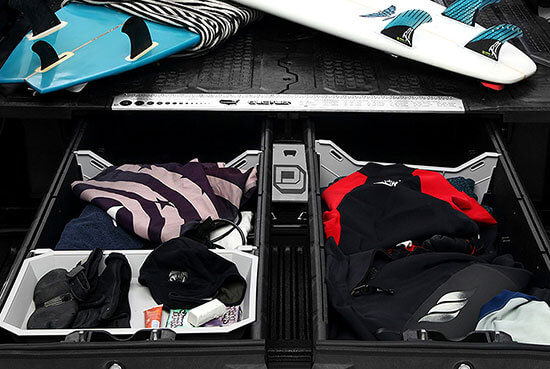 Where To Buy DECKED?
These truck bed storage systems come in a variety of configurations, which make them perfect for every application. So if you're ready to get rid of the chaos in your truck's bed, check out a selection of DECKED products at CARiD. Being one of the largest U.S. car accessories retailers, CARiD offers genuine products backed with official manufacturer's guarantee.